Today was the day on which I received the third and final Volume in the impressive set of tomes dedicated to the history of the Atari ST and the scene around it. Entitled "Return of the Borders", this one covers 1994 up to 1998. There is a lot of info on the Falcon, the Jaguar, what happened to Atari (and the brand name), and of course various key games and demos that appeared on those various Atari machines. More strikingly than in earlier Volumes, "Return of the Borders" features coverage of many Atari (or Atari-related) conventions that were organised in the book's time frame.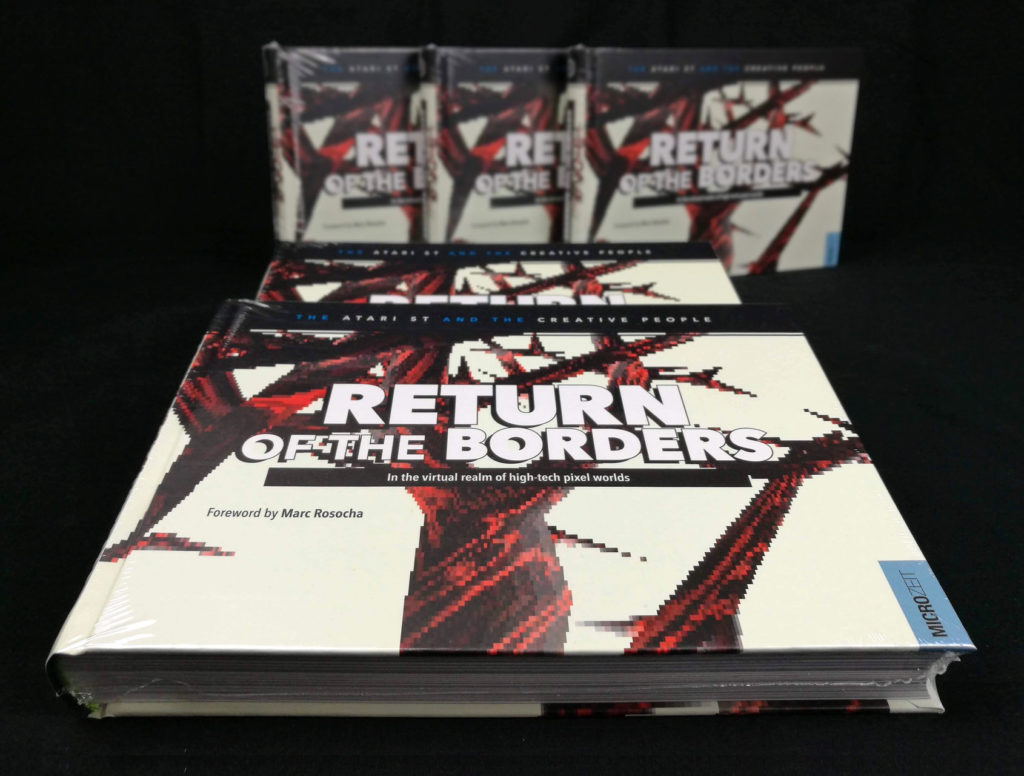 Whereas Volume II filled me with a sense of sadness and perhaps even longing, Volume III allows me to look at the whole experience from rather more of a distance. I was never really part of that era, and every page piques new interest in me. Some truly amazing stuff was happening all over the place, and for the first time did I read about all these demos and conventions that I had only really ever heard of. And there they are, front and centre: the people who did it all. Filled with legendary names like DHS, TSCC, Avena, Reservoir Gods, Lazer and Synergy (including a mention of the legendary Crapman game!), page after page sends me into throes of admiration for what these crews did. And once more this Volume is beautifully illustrated, professionally printed and bound. A book for the ages, like its earlier two brothers.
I have to admit I was surprised by 3 pages spent on the final issue of ST NEWS, including pics of a variety of bands wielding the "ST NEWS – THE Atari ST Disk Magazine" T-shirt. It conjured up a smile and a tear, which coincides with the overal sensation of the whole "The Atari ST and the Creative People" series.
Awesome. Respect, Marco!
This book, as well as the earlier two Volumes, can be purchased at www.microzeit.com. If you'd like to read my 2018 review of Volumes I and II, check out this page.