I am looking for all kinds of stuff…
DVDs or Blu-ray (any region, but only official releases)

Deep Purple – any complete mid '72 live performance (especially the August '72 Japanese gigs, bootleg no problem, but not just the few minutes from the Made in Japan super deluxe box set DVD)
All about 40 classic "Road Runner" cartoons
All about 171 episodes of the 6 seasons of the "Shaun the Sheep" claymation series
Queensryche – "Live in Tokyo" (actual officially released DVD remaster, not a laserdisc transfer)
"Antarctica" (Japanese film with Vangelis soundtrack, with at least English or Dutch subtitles) – I heard a Blu-ray version was released in 2013, I am much interested in that!
Books
"Willem van de Velde: A Dutch Marine Painter of the 17th Century" by Arthur K. Wheelock Jr, Yale University Press, 2017 (not sure of this book actually exists)
"The Fender Book" by Paul Day and Tony Bacon – the version with the red guitar on the front – see the crappy picture (later editions have a gold or blue guitar on the cover, but I am not looking for those)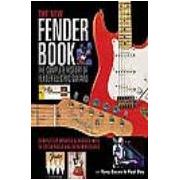 Any medium (bootlegs)
Bacterial Disease (pre-Phlebotomized) – Devoted to God (cassette demo)
Jason Becker – anything live
Cacophony – anything live
Entombed – Het Paard, The Hague, Netherlands, 22 May 1993
Fear of God – any pre-1993 live performance, preferably the original line-up
Megadeth – Alpine Valley, 1992
Mike Portnoy's Dream Theater 2003 Christmas Present video
Phlebotomized – Dynamo, Eindhoven, 12 April 1997
Venom – their 1995 "Waldrock" performance
Dutch Stuff
Onderwijspers/ThiemeMeulenhoff Examenbundel Engels VMBO gt 2005-2006
CITO Engels Luistervaardigheid SE…

Handleiding MAVO 2000
Handleiding HAVO 2000
Handleiding MAVO 2001
Handleiding VWO 2001
Handleiding MAVO 2001
Handleiding VMBO 2002
Handleiding HAVO 2002
Gehele VMBOt pre-2003 oefen-kijkluistertoets (VHS/DVD, boekje, nakijkmodel)
VHS tape (of DVD) en handleiding VMBOt 2003
Handleiding HAVO 2004
Handleiding VMBO 2005
Handleiding VWO 2006
Handleiding VMBO 2006
Handleiding VMBO 2008
Handleiding VMBO 2011
Handleiding VMBO 2012
Handleiding HAVO 2013
Handleiding VMBO 2014

CITO Duits Luistervaardigheid SE…

Boekjes & nakijkmodel MAVO 2000
Boekjes & nakijkmodel MAVO 2001
Boekjes & nakijkmodel MAVO 2002
Boekjes & nakijkmodel VMBO 2003
Audio & video HAVO 2004
Video HAVO 2005
Video HAVO 2006
Audio & Video VMBO 2006
Video VMBO 2009
Nakijkmodel VWO 2014

Stadsplattegronden, in redelijk goede staat, van…

Helmond 1967 of zo dichtbij mogelijk
Gouda 1990 of zo dichtbij mogelijk
Breda 1980 of zo dichtbij mogelijk
Oostvoorne 1979 of zo dichtbij mogelijk
Utrecht 1988 of zo dichtbij mogelijk
Atari ST software
F.A.S.T.E.R. disk magazine issues, all of them except 1.5, 1.6, 2.1 and 2.5 (which I already have)
Hmm…I am actually looking for all Atari ST/Falcon disk magazines that are not yet available on http://st-news.com/downloads/
Commodore 64 software
Any version of the "ACC Superdisk" (menu disks with essential C64 tools) in .d64 or compatible format, except for version 4.0, 7.4 and 9.4 (which I already have)
"Magic Lode Runner" and "Expert Lode Runner", which is like the regular game but with level designed by me and a friend.
Other
Everything (old factory/family pictures, logos, ad material, promo material, old bottle labels, picture postcards of Dijkstraat, Grootzand, 't Laag, Stoombootkade in Bolsward, etc.) that has to do with Plantiac (a kind of Vieux, i.e. 'Dutch Brandy') or its producer, Plantinga. Scans/photos of actual items are welcome too.
I am also looking for quite a few people (follow this link to see who)
If you can help me to get any of these items, please contact me!