A little over two years ago I received the amazingly wonderful purveyor of sonic ecstasy, the Nuraphone (reviewed here). Almost a year ago I found out the same manufacturer was going to do a much more compact, in-ear-only version, the Nuraloop. Having been utterly impressed by its big-and-burly cousin, I transferred the required pre-order fee without any further thought. Originally planned for last December or January, the release date was moved down quite a bit due to Corona. I was pretty sure it would be worth the wait, though…or would it?
About a week ago I got out of bed and checked my email, finding a confirmation that the device was going to be shipped any day now, and could be expected within 1-7 working days. To my considerable surprise the Nuraloop arrived that same day, early in the afternoon! I eagerly unpacked the item, pleased by the thought that must have gone into the package design. Very functional, very aesthetically pleasing.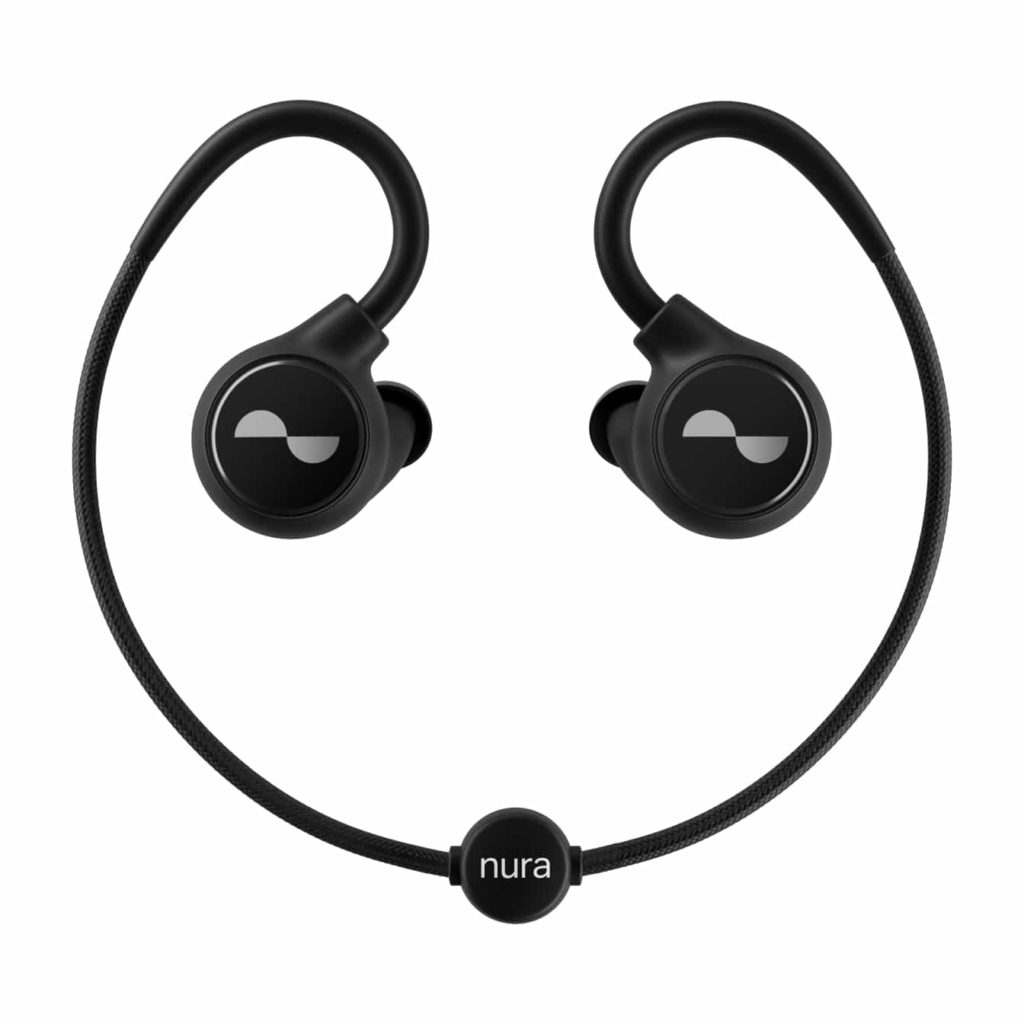 The Nuraloop earpods aren't like many of today's earpods in that they are not two separate pods. I knew that beforehand, obviously, and didn't mind that at all. I am always losing things, and to me this just makes them more difficult to lose. An arguable disadvantage is its proprietary charger cable. No standard USB connector on the Nuraloop side. But it is very sexy – it clicks on with its magnet, and can't be connected wrong due to the magnet's polarity not allowing it. I am a sucker for these little stylish design touches. It makes for a very positive first impression.
Except for the pods and the charging cable, the packaging also includes eartips in 4 different sizes, a travel case and an analog mini jack cable. Like the charger cable, this mag(net)ically connects to the "Nura" thingamajig in the middle. It is very flexible, like those of its bigger cousin.
First thing you need to do, like with the Nuraphones, is connecting them to your smartphone via Bluetooth and downloading the Nura App. It will then examine your hearing, including its idiosyncracies, and create a Personal Hearing Profile. This takes about two minutes in total (part of which is spent giving you feedback on whether the earbuds are fitting snugly enough).
When it started playing music I was pretty much over the moon with how great everything sounded. That was when I discovered that the 'Personalize' option hadn't even been enabled! Once it had, my jaw literally fell open, a lame "w-o-w" escaping. "Music in Full Colour" they call it, a description that couldn't be more apt. It's every bit as impressive as the sound quality of the Nuraphones, however in this case coming from a much smaller set of pods. I was impressed no end, blown away.
The Nuraloop has all the same features as the Nuraphones, including near-identical Active Noise Cancelling (ANC). And the touch buttons have even improved! Whereas the big cousin merely supports separate left/right click/double-click, the Nuraloop buttons support click as well as rotate (making rotating motions with your finger). Much more intuitive and user-friendly than its bigger predecessor.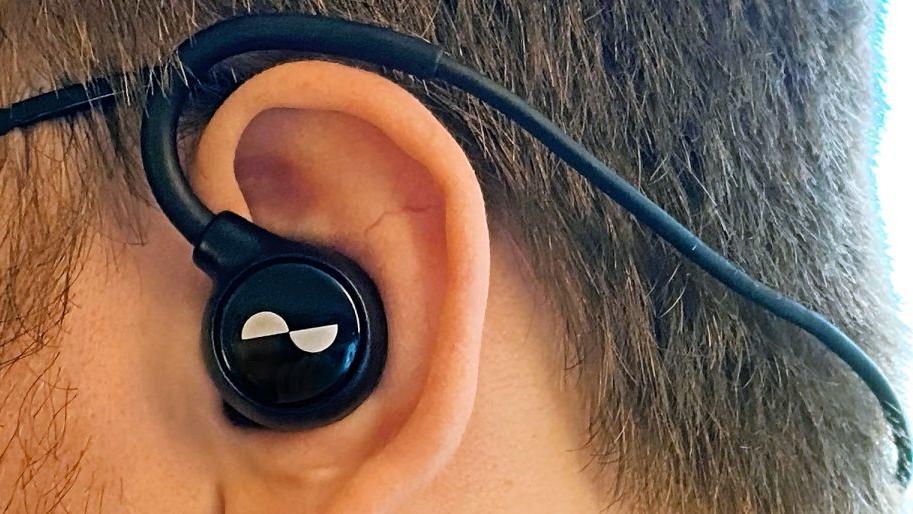 The Nuraloop really is the full package. It's everything it promised, every hyperbolic statement come true. I would unreservedly recommend these to anyone who actually loves music.
The Nuraloop retails at € 229 (excluding shipping) from the Nura website (where you can also find out about the features I have not covered here).