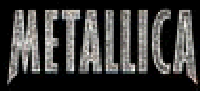 METALLICA - "S & M" (VERTIGO)
Of late, Metallica special projects seem to outclass their 'regular' studio albums significantly. For many people, Metallica have ceased to be an interesting band after "...Justice", whereas most old fans definitely seemed to give up after their self-titled fifth, the black album. "Load" and "Re-Load" were fine-sounding but were, basically, a different band that just happened to be named the same as the band that wrote those classic, bone-crunching tracks prevalent on their first four albums. "Garage Inc.", however, was quite a corker of an album. Another special project was released recently, entitled "S & M" (short for "Symphony and Metallica", I reckon).
In April of this year, Metallica and Michael Kamen (who did the orchestration on "Nothing Else Matters" and Queensryche's "Silent Lucidity", to name a few) performed two dates together with the San Francisco Symphony Orchestra. A potentially very interesting experiment, where the band would combine classic and more recent cuts with the power of a symphony orchestra. Classical music, after all, has ruled, does rule, and will forever rule, no matter what today's fads and trends are. Tchaikovsky did some cool stuff, Stravinsky too, Wagner and Holst...um, looks like I have to curtail myself a bit here, after all it's a Metallica CD review.
Back to the Berkeley Community Centre, April 1999, site of two remarkable performances by arguably the most powerful metal (or at least rock) band ever, Metallica.
I had no doubt that the classical orchestration would be well executed. Michael Kamen is no newbie in the field, so satisfaction would be more or less guarenteed. The important thing, however, was the selection of tracks. Some Metallitracks lend themselves quite excellently for classical enhancements, and some others don't.
The mood is set right at the start, with a version of the classical Metallica intro tune, "Ecstasy of Gold" from "The Good, the Bad and the Ugly". Always sends shivers down my spine, this one, and here we have a version superior to the original, with a much fuller orchestration. Then follow "20 tracks on two CD's [sic], well over two hours of music". Some of the tracks are notably enhanced and sound just about more powerful than they've ever sounded. "Call of Ktulu" is a masterpiece, "Master of Puppets" sounds right menacing, "The Thing that Should not Be" is excellent, "For Whom the Bell Tolls" sounds straight out of a good Hollywood production, and "One" is another true climax. Some tracks seem a bit superfluous, leading me to think that perhaps it ought to have been merely a single CD. "Hero of the Day" sounds too sweet, "Bleeding Me" adds not a thing, "Nothing Else Matters" is not suitable for diabetics, "Sad but True" doesn't gain as much of an extra dimension as might have been expected. Several other tracks (like "Of Wolf and Man", "Devil's Dance", "Until it Sleeps", "Wherever I May Roam" and "Outlaw Torn") similarly fail to convince me that they needed to be on this album. "Battery" is really interesting because it's such a sonic onslaught that you cannot help but wonder what the orchestra thought of it. "Enter Sandman" is cool. And there's two new tracks, "No Leaf Clover" and "-Human" ('minus human'), both offering a bit more space for the orchestra. "-Human" is a very heavy tracks, definitely the best of the two. "No Leaf Clover" sounds a bit too much like it could have come from "(Re-)Load", probably on account of the bullhorn singing section.
Of course, there's always ommissions on an album like this. I think it would have been interesting to hear what they'd have made of "The Unforgiven", "Creeping Death" and especially the essential Metalliballad "Fade to Black". The latter should definitely have been on there. With about half a dozen rather mediocre versions of tracks, the overall quality could have been higher. On account of the half dozen true sonic climaxes alone, however, this album is an essential part of any music lover's CD collection.

Click here to check out or buy this CD at 30% off!
RK
Written November 1999
Go to the Official Metallica Web Site