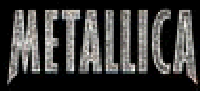 METALLICA - "GARAGE INC." (VERTIGO)
A lot of 'old' Metallica fans have complained their arses off in the past few years. Well, close to 'the last decade', actually. Metallica gradually, um, evolved into a distinctly less heavy version of themselves. Sure, "Load" and "Re-Load" had something going for them, but there were too many ballads on them and the trademark heaviness that was to be found on the classic "Master of Puppets" and "Ride the Lightning" was distant, very distant.
Still, as they would attest to even the most ardent critics, at times the band could still rock your nuts off. The thing was just...they seemed primarily to get down to some serious heavy shit when they did covers.
I don't know what the reasons behind the release of "Garage Inc." are. All the fans Metallica have garnered with their recent few albums will certainly not like it too much. The old fans...they probably will. Are Metallica trying to get back the fans they've alienated with tripe like "Mama Said"? Are they on a 'back to their roots' trip? Hey, didn't Lars reveal in an interview that they don't like metal at all anymore? Perhaps it's best not too dwell too long on their motivation, or those of their managers. They will most likely only spoil matters.
Let's cut to the chase. "Garage Inc." then.
The CD is released as a double album at a price not too much more than a regular CD, which is probably good for those of you who haven't got "Garage Days Re-Revisited" yet. All those tracks are on the second CD, as well as every single cover they've ever done on singles and EPs throughout their career. This means you'll find "Blitzkrieg" and "Am I Evil?" back from 1984, the "...Justice" and black album B-side covers, and the four Motorheadache '95 tracks. It finally seems like they've knocked the wind out of bootlegs the likes of "Garage Days Re-revisited...and more". Fact is that you're more likely to hurl this second CD in the player rather than all those CD singles.
But there's new stuff, too, including quite a few tracks that may come as quite a surprise. The CD kicks off with the lyrically assinine but very heavy "Free Speech for the Dumb" (originally by Discharge). That pretty much sets the scene for the rest of the CD: All tracks rock. There's the familiar "Whisky in a Jar" (Thin Lizzy), the really cool ballad "Turn the Page" (Bob Seger), Sabbath's "Sabbra Cadabra" (though I like the bit of "A National Acrobat" even more) and there's the height of the album, a Mercyful Fate medley including "Satan's Fall", "Evil", "Into the Coven", "A Corpse Without a Soul" and "Curse of the Pharaohs"). It's great to hear heavy-as-f*@k versions of those tunes with James singing. I still maintain that Jaymz is one of the finest metal singers any band could want.
Apart from a total of 11 new tracks you also get a richly annotated booklet. A good read, with a lot of Metallitrivia, and plenty of pictures thrown in to boot.
The release of "Garage Inc." coincides with the release of (at least) two CD singles. Thank god they took the powerful "Turn the Page" track and not the rather too sugary sweet "Tuesday's Gone" which would have seemed a much more logical choice in the light of recent Metallica, um, evolution. These feature interesting bonus tracks, including live renditions of "The Wait" (!), "Stone Cold Crazy" and "Damage Inc.", whereas the 3-track version is in fact an enhanced CD featuring the "Fuel" video clip (which is pretty OK).

Click here to check out or buy this CD at 30% off!
RK
Written November 1998
Go to the Official Metallica Home Page