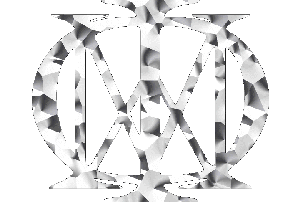 DREAM THEATER - THE OFFICIAL BOOTLEGS (YTSEJAM RECORDS)
"THE MAJESTY DEMOS 1985-1986"
"LOS ANGELES, CALIFORNIA, 5/18/98"
"THE MAKING OF SCENES FROM A MEMORY"
Some time ago, Mike Portnoy mentioned the possibility of him assisting the release of certain hand-picked gems out of his ever growing vault of recordings. Several other bands have undertaken similar projects (Marillion comes to mind). The idea found fertile soil in Dream Theater fandom. Fertile enough, indeed, for the seed to grow and blossom into Ytsejam Records. Early summer this year, the first three releases were made available to pre-order. Apparently, three additional released will be made available every six months. Single-CD efforts will set you back US$ 15, double-CD albums will be US$ 20 (all excluding postage).
"The Majesty Demos 1985-1986"
The bootleg scene has made most of a few collections of Dream Theater recordings that were made around the time when they were still called Majesty. Quite a few of them ended up on the "Instru-Mental" CDs. Now, finally, Mike has made available some of those recordings, as well as quite a few that rarely (if ever) found their way onto bootlegs. With more to come, obviously...
This first 'demo series' CD contains the Berklee Demos (1985-1986) and the Majesty Demos (1986). The first demos are played by Portnoy-Petrucci-Myung, then kind of a power trio without vocals or keyboard. The Majesty Demos do feature Kevin Moore and then singer Chris Collins. In the case of Collins, let's say that he is an acquired taste. Despite these tracks featuring a very rough production, if any, some of them a true little gems. Obviously, these guys were already good to begin with in their late teens. It is great to have these tracks officially now.
"Los Angeles, California, 5/18/98"
This is the first in the 'live series' of official Dream Theater bootlegs. The recording on this double CD is of pretty good quality, easy to mistake for an official release in fact. The mix improves during the first song. This is not the best Dream Theater line-up ever (with Derek Sherinian on keys), and besides they already released a very similar official double CD of this tour...so why release this particular show? There are differences with the official release, though. The good differences are the guest vocalists. Bruce Dickinson in particular leads the band into excellent versions of "Perfect Strangers" and "The Trooper", as well as snippets of "Where Eagles Dare" and "Killers". Ray "Fates Warning" Alder helps out on "Pull Me Under", but doesn't impress specifically. There is, alas, also one bad difference: James LaBrie's voice is atrocious at times. He's screaming all the high parts, which explains why the versions of "Take the Time", "Lie", "Pull me Under" and "Scarred" could never have ended up on any self-respecting band's official live album. To me, James LaBrie was always the least perfect current element of Dream Theater, and this gig proves why. Still, he has progressed a lot of late, and I heard him singing spot-on two months after this show was taped. One last little thing to nit-pick about is Mike's drum solo. He experimented with interactive drum solos for a while (giving a few audience members turns at a piece of percussion), which also happened at this particular show. Sonically, however, it doesn't come across at all and is, in fact, like many drum solos, boring.
"The Making of 'Scenes from a Memory'"
This is the first album in the 'studio series'. Another double album, it is split in an "outtakes" disc and an "alternative mix" disc. The first disc is strictly of interest to the avid fans. I can't imagine anyone listening to it more than once, except when they get off on Jordan/John playing their unison stuff much slower so that they can play along themselves. It's a collection of bits recording during practice, or bits that got left off, stuff like that. The various takes of "The Dance of Eternity" are especially interesting - those who thought the track was pretty crazy had better re-evaluate their opinions after hearing all the craziness and weirdness going on in the outtakes presented here. "Finally Free" with alternate vocals and the outro vamp outtakes is fun to hear. For the completists, there's also the Finally Free keys-only version that you might recall from the "get the hell out of here" time after "World Tourbulence" show.
The second disc is much more listenable. Basically it is the entire "Scenes from a Memory" album in its original mix (by David Bottrill). "The Dance of Eternity", "One Last Time" and most of "Finally Free" ended up on the album like that, but the rest was overhauled by Kevin Shirley (made more powerful, apparently). In this alternate mixes, the bass seems more in front of the mix and there is more subtle keyboard stuff to be heard, but other than that it's not hugely different. "Fatal Tragedy" has a different start, "Beyond this Life" has more subtle percussion stuff going on, "Through her Eyes" has a sax solo, and the end of "Finally Free" is radically different. Cool to hear. This disc is definitely more interesting than the "Making of Falling into Infinity" Fan Club CD of a few years ago.
Concluding?
Well, the Majesty Demos are cool to have, and besides there was stuff there that wasn't available to the best of my knowledge. The Los Angeles show is interesting as far as Bruce Dickinson's contributions are concerned. The "Making Of" album is nice from a documentary point of view and the second CD is a worthy alternative for some regular "Scenes from a Memory" Listening Sessions.
I will continue buying all these albums because I am a fan and I want to support Mike and his friends in my favourite band. Honestly, though, there is not a lot on these CDs that I would have been unhappier without.
For True DT Fans:

For regular Joes:

RK
Written August 2003
Go to the Official Ytsejam Records site