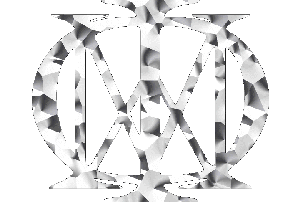 DREAM THEATER - NIGHTTOWN, ROTTERDAM, 22 JUNE 1998
This night was going to be really special, so had been said. Linked to a Dream Theater fan club gathering was an unplugged performance of the band, which turned out to be probably the most unusual show by Dream Theater ever, save the 1995 Ronnie Scott's gig.
The band took to the stage at around 20:35. There had been a bit of a delay, probably due to the fact that most of this gig would be video- and audio-taped for inclusion in part on what will probably become a very interesting live album to appear later this year (a double CD, in fact, coupled with recordings made a few days later at a gig in Paris, plugged).
The stage was set up in a most homely fashion, with little space to move around for the musicians, but all of them pretty close to the audience, even Mike's drum kit was at the front like the rest of 'em. No double-bass drum was present, which I have to say instilled in me one or two misgivings initially. The bass drum has a 'Majesty' logo on it - perhaps it was Mike's really old one?
Waiting seemed to take ages, prolonged particularly by the simply horrendously sleep-invoking music played to 'warm us up'. I don't know which band it was, but I got the distinct impression that I could do everything I heard, too (and I am not a particularly apt musician).
Anyway, they kicked off with the very song I still missed in my catalogue: "Speak to Me". I'd never heard it before, and it's not what I had hoped for. Too much "Silent Man" type for me (or "Hollow Years", or "Anna Lee" for that matter). Anyway, what ensued were about two and a half hours of unusual and often rearranged stuff. Unplugged performances - for under that monicker this gig went - are usually toned down and plain uninteresting versions of songs that actually need a lot of balls'n'chunks (wait until the formerly mighty Met gets offered enough dough to do one, and I am sure we'll get ample illustration of this). Not so with Dream Theater, although some of the ballads, most particularly off "Falling into Infinity", retained much of their original flavour - "Hollow Years" played towards the end, and "Anna Lee". They did "Take Away my Pain" as well, a song that never pleased me too much, but this acoustic rendition was tintillatingly beautiful. This song, like a few other DT songs, actually comes across better acoustically, I think. Shivers down my spine material. Several other songs written by Dream Theater come across really well 'unplugged', too, and one of these is "Eve", which they also did. Derek did an excellent job, and as far as I'm concerned only Kevin Moore's 'with samples' version on "The Dance of Eternity" (and Mike Bahr's "Subconscious") bootleg is superior. "The Silent Man" couldn't be left out, of course, but I was pleasantly surprised that it has a more up-tempo, more freaky ending added to it. We even got the song done twice, because the first time there had been a fuck-up (which I hadn't noticed at all) so they wanted to do a fix-up.
Lemmesee...we got "Another Day", too, again a toned down but very interesting version with a guy called Hubert Jan (I think that's the name, he was a music school sax/clarinet player, but I am not sure whether he was a fan or not, he got a GREAT reception though) on clarinet (correct me if I'm wrong and it wasn't a clarinet :-). "Wait for Sleep" too (a song that hadn't been played live, so said James, for a long while, I reckon probably not since Kevin left the band), as well as "Caught in a Web".
There were plenty of little teasers as well, and these as usual spiced up the proceedings considerably. John P. and Mike twice launched into segments off their superb Liquid Tension Experiment (excerpts from "Paradigm Shift" and "Universal Mind", I think), a third time with Mike setting in the starting drums to "Chris and Kevin's Excellent Adventure", John M. sadly shaking his head "I can't do this" and then ending. They also did a section of "Enter Sandman" and Pink Floyd's "have a Cigar" in the heavy part of "Peruvian Skies", and did the "Carpe Diem" section of "ACoS", the first part of Van Halen's "Mean Street" (before launching into "Goodbye Yellow Brick Road, a complete Elton John song - Derek announced Elton as one of his major influences for his 70's-influenced clothing and decision take up the piano) and a complete Pink Floyd song ("Hey You").
Pretty cool was the section where Mike listed and thanked the various people world wide who run the various fan clubs, each of which was accompanied by some small musical improvisation by John P., sometimes joined by one or two other band members. I especially liked his "The Mirror" intro teaser when Mike mentioned the fan club of the same name. This section went down really well with the other audience members, too, as more or less everybody else was connected to one of the fan clubs (word had it even people from the Japanese fan club had come).
Um...I appear to have left out only "Cover my Eyes" (a song John P. had written for the guitar, together with "Hollow Years", but a superior song if you ask me!), "Burning my Soul", "The Way it Used to Be", "To Live Forever" (another song that comes great in the evening's setting, this time with an extended jam and excerpts from "Lines in the Sand" included), "Bad" (U2 cover) and "Trial of Tears" (which was the final song after they'd redone "The Silent Man").
After "Trial of Tears" ended this completely unique concert. I have to say I am looking forward to whatever CD/video will be produced from this, and that I regret that I wasn't able to go to Paris to see them perform for what will no doubt be the definitive 'non-unplugged' DT show.
However, I wouldn't be the usual complaining audience member if there wasn't one thing the Rotterdam show missed. What with this unplugged setup, what song would have been more logical to play as the Mother of all Ballads, the (only?) song DT have never performed outside of a studio: the hauntingly beautiful "Space Dye Vest"? Alas, they didn't, and with that these remarks end.
RK
Written June 1998
Go to the Official Dream Theater Home Page