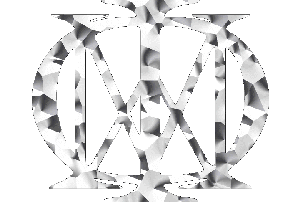 DREAM THEATER, TILES
IJSSELHAL, ZWOLLE, NETHERLANDS, 11 NOVEMBER 1999
With an album under their belt as truly, seethingly, millenium-shatteringly, insanely good as "Metropolis Pt. 2: Scenes from a Memory", there have been few shows I went to with higher anticipation. Zwolle was the third show on their warm-up tour for the new album. I hoped they'd pull it off. Rumours abounded that they were going to play the new album in full, which I cannot say sounded bad to me at all.
Support act, Tiles, failed to convince. In the studio their singer puts more emotion in the tracks, and just listening to the CD saves you from having to behold a singer who chews gum, a guitarist who seems decidedly bored, and a bassist who seems rather intent on showing that he's happy and has a lot of hair. Only the drummer, in fact, came across with some enthusiasm. They played stuff from their two albums, but the songs from "Presents of Mind" (their latest) sounded better (tracks like "Static" and the instrumental "Ballad of the Sacred Cows").
And imagine the following, which took place after two or three tracks:
Singer: "Are you guys having a good time!?"
Audience: "No!"
Singer: "I can't hear you! Are you having a good time?!"
Audience: "NOOO!"
Singer: "All right!"
That just about cracked me up. Anyway, enough time wasted on Tiles. Stick to their latest CD, that's pretty cool. Nobody grieved when they left the stage after 45 minutes.
The intro to "Metropolis Pt 1" managed to throw the crowd in a cheering frenzy. Quickly it was evident that this was going to be one of those nights: LaBrie sounding good and the rest of the guys just about playing their nuts/fingers/hands off. "Met 1" flowed smoothly into "Overture 1928", followed by "Strange Deja Vu". Alas they didn't play the entire album in one swoop, because at that point some time was taken out to play "Lifting Shadows Off a Dream" (not their strongest track). Losing myself in an adrenalin rush of deep DT appreciation and generally playing my heart out on the air guitar, it then became difficult for me to keep track of the exact order of tracks. I do remember shouting with sheer joyful enthusiasm when the band did Liquid Tension Experiment's "Paradigm Shift" and "Universal Mind" glued together, and they also did "Erotomania" (part), "Peruvian Skies" (without the "Enter Sandman" bit that I've come to expect), "Through my Words" and "Fatal Tragedy" (you should have seen the audience go wild with John Petrucci at the fast bit in "Fatal Tragedy", about 4:40 on the CD), "Hollow Years" (not my favourite, but a nice point of rest in the show), the incredibly powerful "Home", a jawdropping keyboard solo to introduce new member Jordan Rudess, and an encore medley consisting of "Pull me Under", "Another Day", "Take the Time", "Under a Glass Moon" (not sure here), "A Fortune in Lies" and "Only a Matter of Time". I think they also played "Just Let me Breathe" somewhere.
Only positive things come to mind when reviewing their performance. No, that's a lie. In fact, I thought the medley came across higgledy-piggledy, without smooth transitions such as we are used to with DT. If I hadn't known any better, though, I would have thought they'd been playing the new stuff for years. To use a bit of an understament, DT's really rather OK.
Everyone was a little sad when, after an hour and three quarters, the band took themselves off the stage. Time to go home, and wait for the band to tour again in spring of 2000 somewhere.
RK
Written November 1999
Go to the Official Dream Theater Web Site