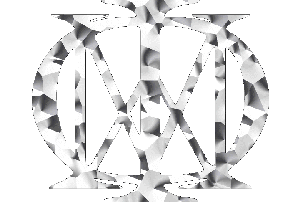 DREAM THEATER - "FALLING INTO INFINITY" (EASTWEST)
Due to all kind of legal hassle, it took a very, very long time before Dream Theater was finally able to release their latest, "Falling into Infinity". With stories going around about them having over two hours' worth of material (including the highly fabled 20-minute epos "Metropolis II"), expectation were high, and highly strung, too.
A few songs were changed around when compared to what they'd played on the "Fix For '96/'97" tour, and a few songs have been added that I strongly suspect were added to the album to give it a more balanced appearance (read: to have more ballads). Now don't get me wrong, Dream Theater are my #1 favourite band, but "Falling Into Infinity" just has a few ballads too much. There's "Hollow Years" (which is a great song, actually, but belongs on a Sting album) and there's "Anna Lee" (no matter how often I listened to this, and even heard it performed live, I just think this is superfluous), for example. I'd like to think that this is what the band has evolved into doing, but it smells a bit too much like corporate pressure to me.
Be that as it may - I always try to keep the best for last - there are a wagonload of absolute classics on this album: "Burning my Soul", "Peruvian Skies", "Just Let Me Breathe", "Hell's Kitchen", "Lines in the Sand" and even "Take Away my Pain" (I say "even" because it took some time for this rather ballad-like song to grow on me).
Maybe I'm just too spoiled after the excellent "Images and Words", "Awake" and the exquisite "A Change of Seasons") EP, but even good songs such as "A New Millenium" and the 10+ minute epos "Trial of Tears" fail to stir in me the same sensation that songs like "Scarred" and "Learning to Live" could.
"Falling into Infinity" is an excellent album, but to Dream Theater standards it just suffers a bit too much from a "this could have been better" feeling. Then again, come to think of it, so did "The Silent Man" and "Lifting Shadows Off a Dream"…

Click here to check out or buy this CD
RK
Written November 1997
Go to the Official Dream Theater Home Page