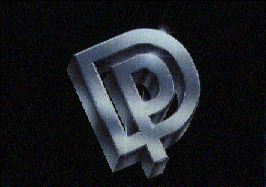 DEEP PURPLE - "TOTAL ABANDON - LIVE IN AUSTRALIA '99"
"Another live double album by Deep Purple?!" That was my first reaction. I've got most of Deep Purple's stuff ever since they ditched the Mk I line-up (with Evans and Simper instead of Glover and Gillan), and over half of what I own is live albums. Most of them non-bootlegs, in fact. Now Deep Purple is definitely a band that always seems to have felt more at home on a stage rather than in the studio, but of late they seem to be taking it a bit far. Their last six albums were "The Battle Rages On", "Come Hell or High Water" (last live album with Blackmore, which lots of people thought sucked, but which is pretty OK really), "Purpendicular", "Live at the Olympia" (double live album), "Abandon" (the most recent studio album) and, now, "Total Abandon - Live in Australia '99" (another live double set). And I'm not even talking of the couple of bootlegs involving Joe Satriani that any true fan has. So, in short, what on earth makes the third live album in recent years worth while? Is there anything that makes it worth while?
I was really sceptic. Apart from two "Abandon" tracks ("Almost Human" and "Watching the Sky"), the set list contains no surprises. Well, there's "Bloodsucker", of course, which was a 'cover' thing on "Abandon". There's the obligatory "Perfect Strangers", "Fireball", "Smoke on the Water", "Highway Star"... These wizened grandfathers of hardrock have, basically, been playing pretty much the same thing every night for most of their lives. The "Abandon" tracks aren't too good to start with - I think "Abandon" is a far cry from the excellence of "Purpendicular" - and the rest is all old stuff.
Or is it?
It seems the members of the band must have asked themselves the very same question. So they rehashed some of the old classics to have almost totally new middle sections, largely courtesy of amazing guitar work by Steve Morse, technically the best guitar player Deep Purple has ever had. And, of course, there is no way anyone would ever be able to say the Ian Paice has a poor day. His driving pulse never falters, always excels, is always at peak level. Ian Gillan sings really well, especially considering that he's 54 or something. Reading Blackmore's comments on his leaving (primarily because of Gillan)...well, I don't hear any of that. "Total Abandon - Live in Australia '99" is not "Made in Japan", but it's right up there with other classic Deep Purple live albums, not in the least on account of the band being totally ace, and some of the classics ("Strange Kind of Woman", "Pictures of Home", "Speed King", "Black Night") having been altered/extended around the middle sections. And would you believe that "Smoke on the Water" kicks off with excerpts from Led Zeppelin's "Whole Lotta Love", a Jimi Hendrix tune and several other old classics? Never thought I'd hear that.

Click here to check out or buy this CD
RK
Written July 1999
Go to the Official Deep Purple Web Site