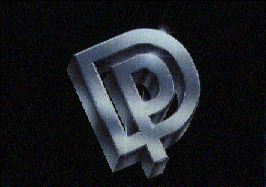 DEEP PURPLE - "LIVE IN DENMARK '72" (SONIC ZOOM)
I am probably not far off the mark when proclaiming that every quarter of the year sees the release of a Deep Purple live album somewhere in the world. Some of them are good, some of them rather less so.
"Live in Denmark '72" was bound to be a good one just by the "'72" - the year when Deep Purple had their best line-up doing their best live shows. This particular show (K.B. Hallen, Copenhagen, Denmark, 1 March 1972) is known primarily because from the "Scandinavian Nights" video (not the double CD of the same title, which was a different show altogether, in another year as well). I guess it was just a matter of waiting before someone put the sound of that video on CD. The show was a good one, including highlights such as "Highway Star", "Space Truckin'" (nearly 24 minutes, this one) and "Child in Time". Rather more rare is the occurrence of "Fireball".
Sound quality of this semi-bootleg (released on DPAS president Simon Robinson's label) is excellent. This double CD is much worth while.

Click here to buy or check out this item
RK
Written April 2003
Go to the Official Deep Purple site