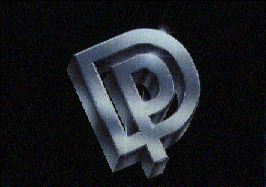 DEEP PURPLE - "LIVE AT THE ROTTERDAM AHOY" (THAMES THOMPSON)
Those of you who have read my reviews reviews of other recent Deep Purple live double CDs can predict what my reaction will have been to this one. Another Deep Purple double live CD, and the fourth of the Steve Morse line-up already. But I'm a bit of a fan, so I couldn't let this one pass me by. You know what they say - there's one born every minute, right?
In 2000, Deep Purple toured the world with an orchestral setting. They performed the re-done concerto as well as various classics and 'other tracks'. Pretty much the same things you could find on the "In Concert with the London Symphony Orchestra" (1999). Again with various guest musicians, most particularly vocalists Miller Anderson and the unsurpassable Ronnie James Dio (who still sounds amazing!). Due to copyright reasons the actual concerto is not on this double CD, but there's a couple of other tracks that will make it interesting for those (such as I) who own the other CD already.
For starters there's a couple of Dio solo tracks played by Purple with an orchestral backing: "Fever Dream" and the classic "Rainbow in the Dark". Then there's "Fools" and a new instrumental track, "The Well Dressed Guitar". Near the end of disc two you'll also find "Perfect Strangers" (orchestrally enhanced), "Black Night" and "Highway Star". Other than that you'll find the beautiful "Sometimes I Feel like Screaming", "Ted the Mechanic", "When a Blind Man Cries" (notably extended for/with orchestra) and "Wring that Neck" rearranged for copper, among others. As usual, "Smoke on the Water" is introduced by a couple of excerpts of other classics tracks (some Led Zeppelin and Rush stuff in this case). Cool.
The status of this album is a bit of an odd one. It is claimed to be an exclusive tour souvenir only available through the fan club, however I bought it in a regular record store. So it might be rather difficult to get. But it's certainly worth getting, I should tell you!
Now I only wish I would have been there when this CD was recorded, for this seems very much to have been a night you wouldn't forget.

Click here to check out or buy this CD
RK
Written January 2002
Go to the Official Deep Purple web site