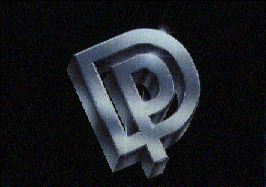 DEEP PURPLE - "BANANAS" (EMI)
Deep Purple have long ago ceased to be at the forefront of hardrock, probably around 1972 or 1973. Though "Perfect Strangers" was a commendable reunion album, it was nowhere near as groundbreaking (or simply good) as albums the likes of "Fireball", "In Rock" and, obviously, "Machinehead". By now, Deep Purple only have one remaining original member - drummer Ian Paice. Steve Morse was an improvement over post-70's Ritchie Blackmore, but is Don Airey (who also played in Rainbow and other bands) an improvement over the ever-present Jon Lord?
Deep Purple's sound has barely changed as a result of Jon Lord's departure. There is still plenty of Hammond sound, and Don Airey is not technically inferior to his predecessor. I was very happy to discover that, apparently, Lord's input could be missed.
"Bananas" is made up of 60-70 bpm, mid tempo rockers. The same atmosphere pervades most songs. The album starts with "House of Pain", which is a lyrically repetitive but otherwise OK rocker. It is followed by "Sun Goes Down", which has some really excellent riffs going on outside of the vocal section. "Haunted" is one of three ballad-style tracks on "Bananas", bringing back some of the more sensitive moments of "Sometimes I Feel Like Screaming" off "Purpendicular". Good guitar work, too. The other more sensitive moments on "Bananas" can be found in "Never a Word" and the closing track, "Contact Lost". This latter track is dedicated to the crew of the exploded Space Shuttle and is quite short and beautiful. Other songs include "Razzle Dazzle" (nice rocker), "Picture of Innocence" (good guitar work and the occasional highlight in an otherwise average and rather long - 7 minute - track), "I Got Your Number" (familiar sounding, typical DP track with a catchy chorus riff) and the title track (which starts off OK but becomes better and more technical near the end).
To Deep Purple standards, "Bananas" is a pretty decent CD, though nothing too spectacular.
This is a Copy Controlled CD. Don't forget to keep the SHIFT key pressed when you insert this one in a CD ROM player :-).

RK
Written March 2004
Go to the Official Deep Purple site